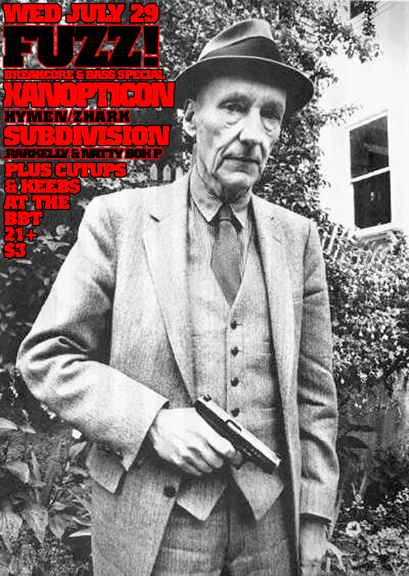 wed july 29th
a special FUZZ!

BREAK SHIT AND STACK BASS

with guest
XANOPTICON (hymen/mutantsniper)
live breakcore!

plus sets from
.Rar Kelly & Natty Boh Peep (subdivision/412dnb - dubstep)
Cutups & Keeb$* (stackinpaper/412dnb/wrecked)

$3 cover / 10PM-2AM / 21+
at the Bloomfield Bridge Tavern
4412 Liberty Ave Pittsburgh

* possibly subject to change...

Tags:
events
breakcore
fuzz
cutups
design
Updated Tue July 21st, 2009 at 09:43 PM by cutups
Top Lvl
|
Comments
(0)