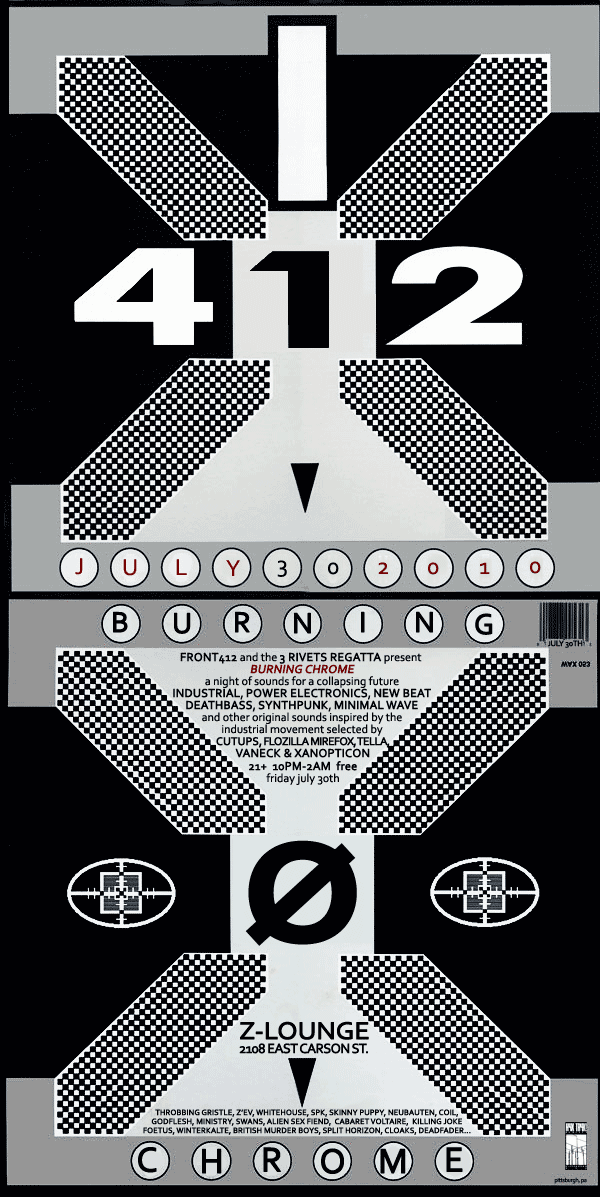 Tags:
events
flyer
breakcore
noise
Updated Tue July 6th, 2010 at 12:23 PM by cutups
More
|
Comments
(0)


Join Prometheus Burning and friends live in the ProBurn studio for the first "Noise-A-Thon" webcast, dedicated to spreading awareness about their Kickstarter fundraiser project throughout the month of April.

Sunday April 11th 2010
Live performances by:

DJ Cutups - http://cutupsmethod.com
Four Pi Movement - http://www.myspace.com/fourpimovement

Webcast starts at 8:00pm EST and will be broadcast via Stickam:

http://www.stickam.com/prometheusburning

Come hang out! No registration is required to view the broadcast!

If you like what you hear, please contribute to the Kickstarter project:

http://kck.st/cLJ3xN

Tags:
events
cutups
noise
prometheus burning
Updated Mon April 12th, 2010 at 08:43 PM by
More
|
Comments
(0)
COUGHING UP BLOOD
mix by cutups recorded 09/01/01
download 320k
DESCRIPTION
Dark ambient into rhythmic noise into breakcore into idm.


TRACKLIST
bombardier - sickness - dyslexic response
cassandra datakill - discussion - eupholus
hecate - trial of gille de rais pt2 - zod 2
slepcy - repeat - koolpop
atrax morgue - case history #10 - self abuse
pthalocyanine - u know the score (scud remix) - klangkreig 1
rotator - enemy... - damage 1
noize punishment - i remember it...clearly - hardliner
parasite - freak stepper - peace off ltd
doormouse - a million more - addict 5
the syncopated elevators legacy - vincenzo's grammatical cumshot - ambivilence lens
ryko - hype - protokole
bambule - tripped wire (photon emissions remix) - praxis
somatic responces -  alpha augmentation (t1x remix) - hymen 30
hecate - agrippa - zhark lp
abelcain - aguirre: der zorn gottes - lowres5
somatic responces - automata (hardway) - hymen30
synapscape - bizarre vinyl junky - antzen
imminent starvation - hypsen - hymen6
minion - ... - eupholus 4
curtis chip - it starts with a - zod
d'arcangelo - goodbye l (andre esterman mix) - orange
while - slip - chocolate industries
squarepusher - red hot car - warp
drazen - ancient future - balkan radar
joseph nothing - ballad for the unloved - planet mu
wagon christ - king's lyn - ninja tune
soundmurderer - bad sound - rewind
venetian snares - clearance bin - history of the future

Tags:
mix
audio
cutups
breakcore
noise
Updated Sat September 1st, 2001 at 02:31 PM by cutups
More
|
Comments
(1)